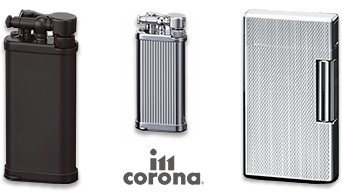 IM Corona lighters have been produced in Japan since 1934. The IM Corona Old Boy lighter is world famous. It is a timeless, classic pipe lighter with built-in pipe tamper. Their cigar burner, an over-sized torch flame lighter for cigars, is a real curiosity.
All prices include already VAT. Free shipping from £92. For order value under £92 additional
shipping costs
apply. Strikeout prices are suggested retail prices.