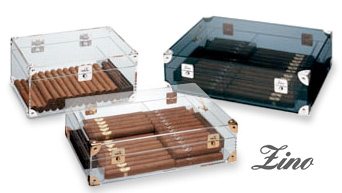 There are few names in the cigar industry as well known as Zino Davidoff. A Davidoff humidor is also an emotional choice - the way the high-quality components and materials are crafted together is a visual and tactile delight. The range includes leather humidors, humidors made from acrylic, and from mahogany.
All prices include already VAT. Free shipping from £92. For order value under £92 additional
shipping costs
apply. Strikeout prices are suggested retail prices.